As we work towards a better and safer future in 2021, all Canadians will have access to a free, safe, and effective vaccine by the end of this year.
Health Canada has authorized four vaccines for use in Canada, Pfizer-BioNTech, Moderna, AstraZeneca/COVISHIELD, and Janssen, and vaccinations have already started for the most vulnerable and for frontline workers. Click the image below for more information. ]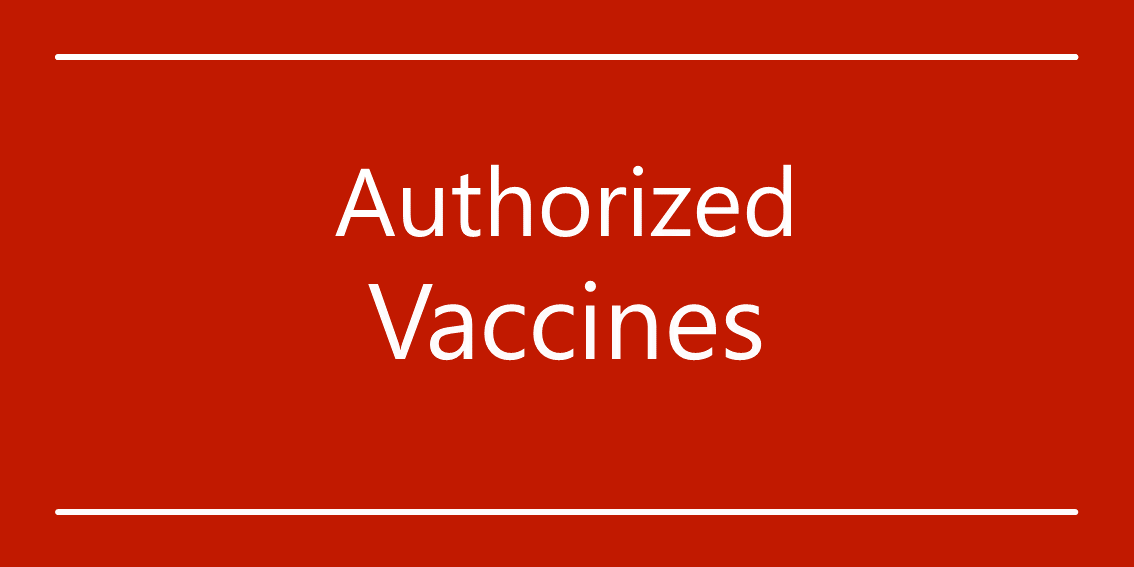 As of Aug 2021, the federal government has distributed more than 63 million vaccine doses to provinces and territories to deploy to Canadians, and we are on track to have 2-3 million doses/week from both Pfizer and Moderna delivered. The federal government is covering the costs of the vaccines and the supplies needed to administer them, as well as coordinating the logistical aspects of vaccine deployment across the country through the National Operations Centre, which is supported by the Canadian Armed Forces.
A list of vaccines distributed to each province and territory by the federal government is available by clicking the image below.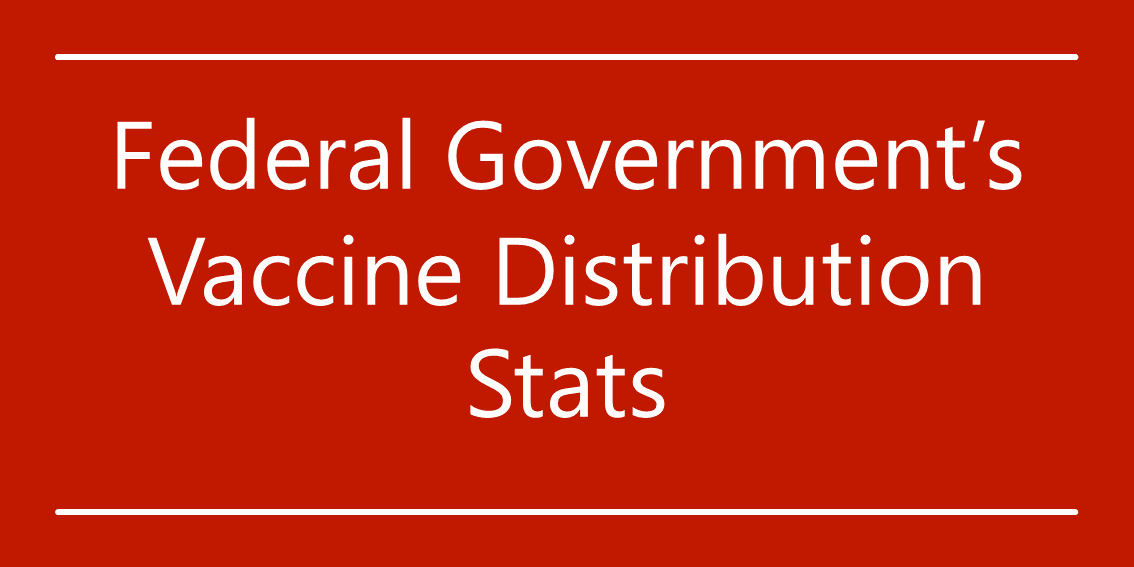 Each province and territory has developed a vaccine rollout plan and is responsible for the administration of the vaccines. For information about the province of Ontario's vaccine rollout plan and details about when you might be able to get vaccinated, please click the image below.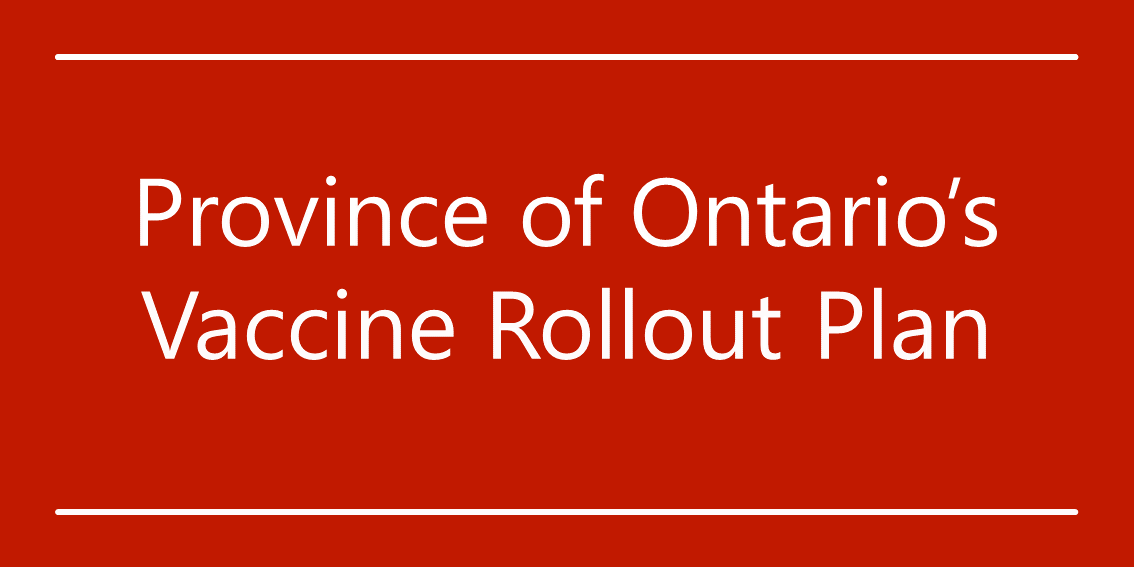 Until everyone has access to a vaccine, we must all do our part to keep ourselves, our loved ones, and our communities safe. This means staying home whenever possible, wearing a mask, washing our hands, and downloading the COVID Alert App. Times are tough, but together, we'll come out of this crisis stronger and more united.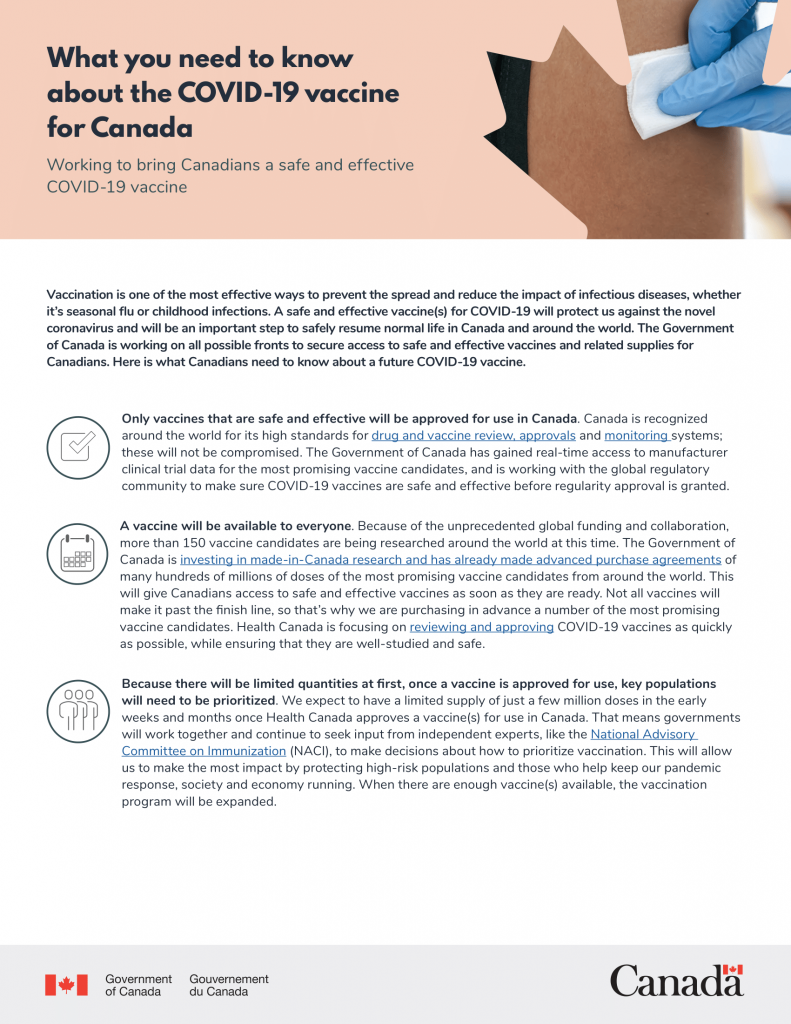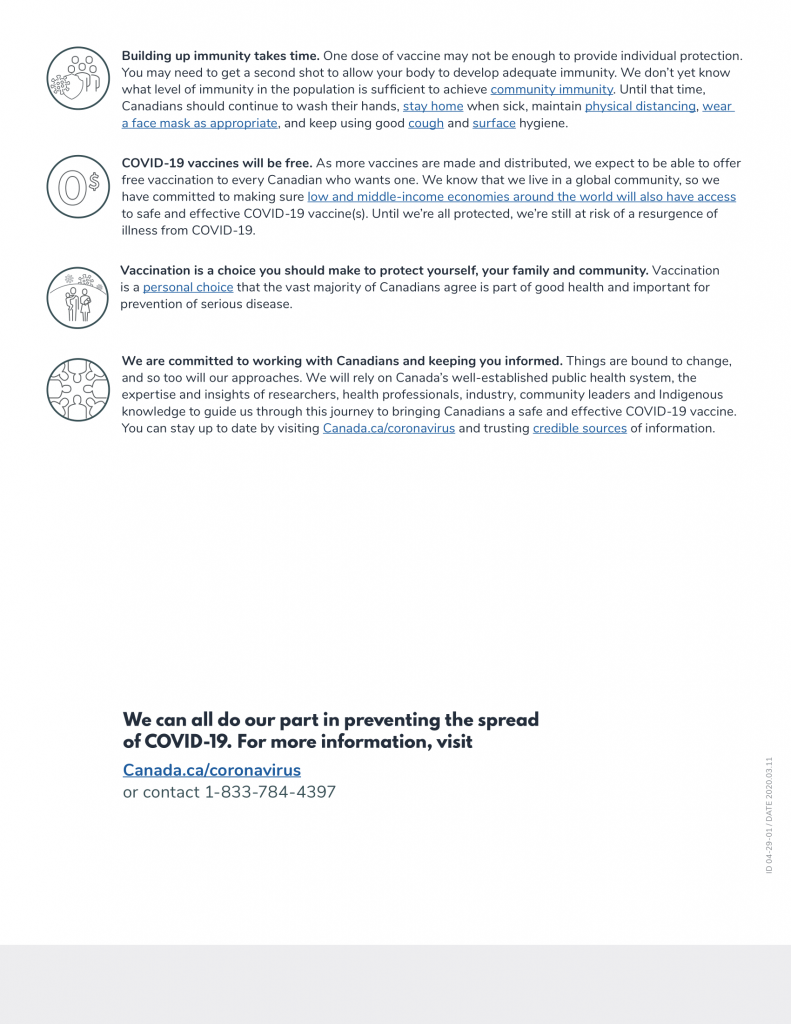 For more COVID-19 information: